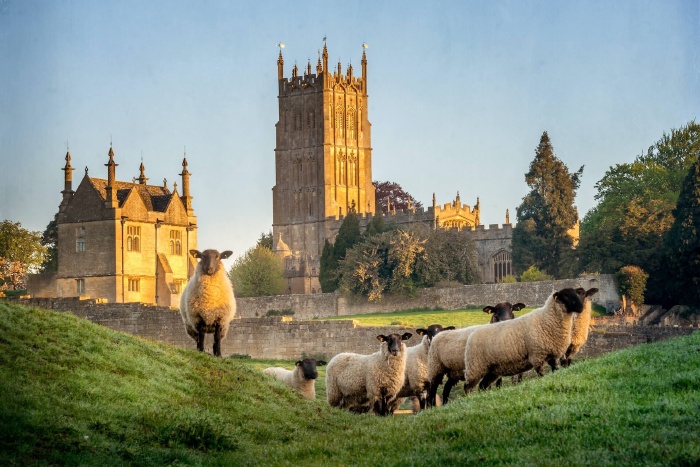 Our women-only bicycle tours are not just about racking up the miles on your bike. They are also a cultural immersion, a chance to learn about the history, heritage and environmental significance behind a destination. Many of our bike tours include stops at UNESCO World Heritage Sites.
It's been just over half a century since the United Nations Educational, Scientific and Cultural Organization (better known as UNESCO) began its mission to acknowledge and protect these places of "outstanding universal value to humanity" with a World Heritage Site designation. Countries with these sites (and there are 1157 sites in 167 countries) are encouraged to set up management and conservation plans and reporting systems to ensure the longevity of their natural and cultural treasures, and to foster awareness and appreciation among locals and visitors alike.
WomanTours' Bike Tours with stops at UNESCO World Heritage Sites
Here is a list of upcoming tours in 2023 and 2024 that include stops at UNESCO World Heritage Sites.
Great Allegheny Passage (Fallingwater)
GAP and C&O Towpath (Fallingwater)
Croatia Bike & Boat the Dalmatian Islands (Trogir)
Belgium & Netherlands Bike & Barge (Bruges)
Bruges to Amsterdam Sept. 23-30, 2023
Amsterdam to Bruges Aug. 17-24, 2024
Bruges to Amsterdam Sept. 7-14, 2024
England: The Cotswolds (Blenheim Palace)
France: Bike & Barge Avignon to Aigues-Mortes (Avignon, Pont du Gard)
Avignon to Aigues-Mortes July 29-Aug. 5, 2023
Aigues-Mortes to Avignon Sept. 30-Oct. 7, 2023
Avignon to Aigues-Mortes Oct. 7-14, 2023
Aigues-Mortes to Avignon Oct. 14-21, 2023
Avignon to Aigues-Mortes Oct. 21-28, 2023
Avignon to Aigues-Mortes Aug. 24-31, 2024
Aigues-Mortes to Avignon Oct. 12-19, 2024
Avignon to Aigues-Mortes Oct. 19-26, 2024
France: Dordogne Castles, Caves and Wine (Saint-Emilion)
Netherlands Bike & Barge Friesland (Wadden Sea)
Italy Bike & Barge (Po Delta and Ferrara, Mantua)
Venice to Mantua July 22-29, 2023
Mantua to Venice Sept. 30-Oct. 7, 2023
Venice to Mantua Oct. 7-14, 2023
Mantua to Venice Oct. 14-21, 2023
Mantua to Venice Aug. 17-24, 2024
Venice to Mantua Oct. 5-12, 2024
Mantua to Venice Oct. 12-19, 2024
Venice to Mantua Oct. 19-26, 2024
Cuba: Bicycling to Havana (Trinidad, Cienfuegas, Havana)
Tanzania: Service, Cycling and Safari (Ngorongoro Conservation Area)