France: Bike and Barge Tour - Aigues-Mortes to Avignon
8 Day Barge Tour
Tour Information
Date:
09/30/23 - 10/07/23
Meet:
Aigues-Morte, France
Our first bike and barge tour in Italy was so successful that we expanded into France. Join us in Provence and Camargue as we bike and barge through southern France up the Rhone River from the Mediterranean Sea.
Call Us!
The tour is filled, but call us. We may be able to squeeze you in.

Leisurely

Moderate
Flat and gently rolling terrain on paved roads. One day has a longer climb. Beginner to moderate cycling level. Beginner level with an electric-assist ebike.
7 nights lodging, 7 breakfasts, 6 sack lunches, 6 dinners, cue sheets and maps, rental bicycle, guided walking tour of Arles, and trained bilingual guides.
(WomanTours reserves the right to increase the price of the tour a maximum of 5% for reasons beyond our control, such as new or increased taxes or fuel hikes.)
Step-thru hybrid bike included. Electric-assist bike available for $250.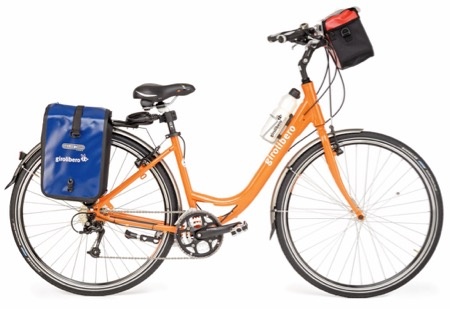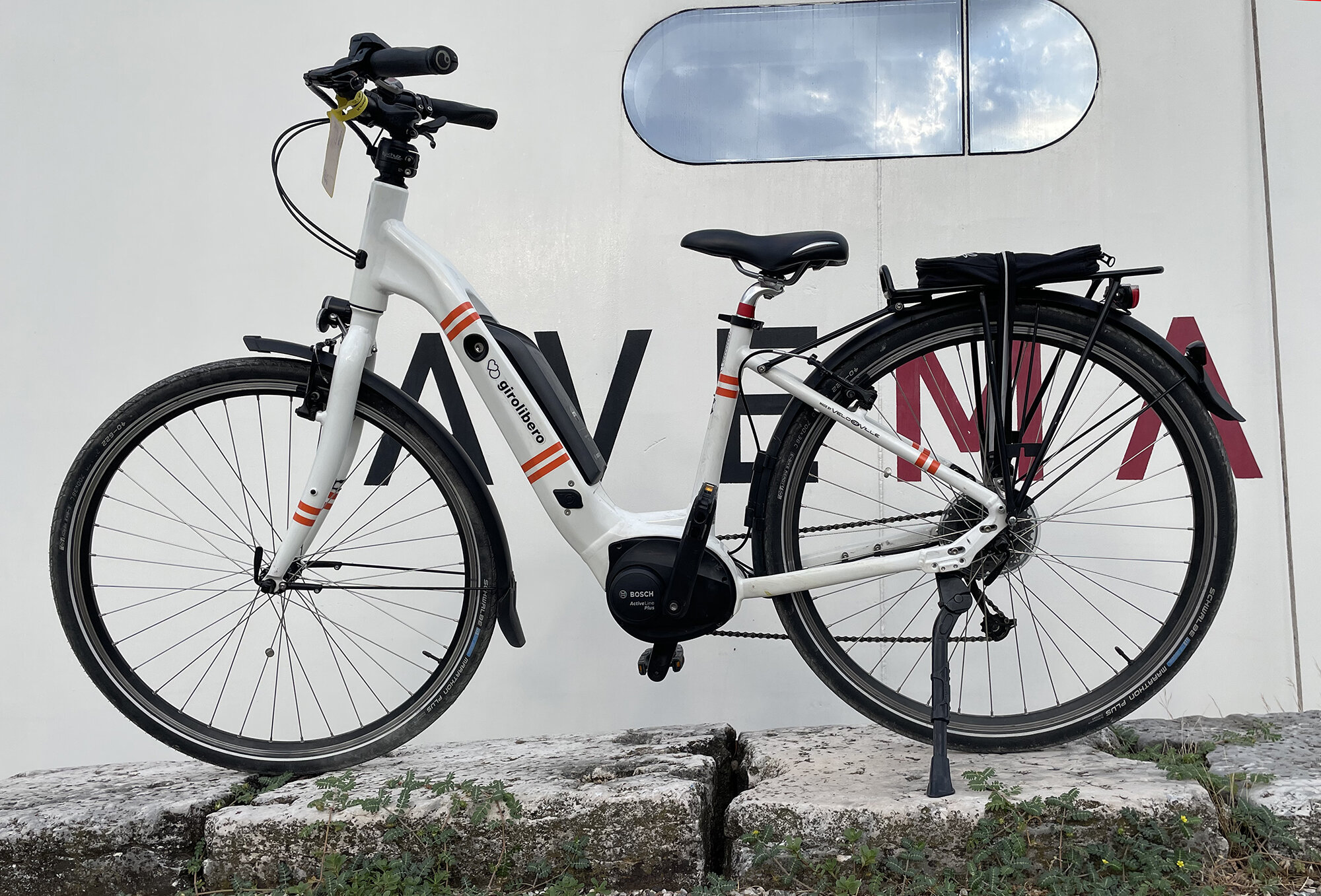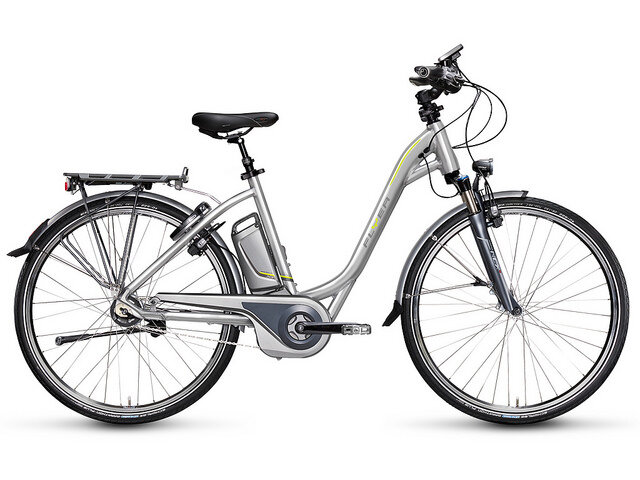 Our barge L'Estello holds 18 guests in 10 cabins. Each cabin has two beds and its own bathroom.
Fly in and out of Paris, France and take the train to/from the starting/ending points of the tour.
"Loved our little cabin. Certainly not fancy, but adequate and comfortable. Dinners surpassed expectations. Comments from other tours had me expecting great, but dinners were beyond great!"
Bike and Barge Tour Itinerary
DAY 1: We meet at 6:30pm onboard our boat, L'Estello, docked at the pier in a canal just outside the medieval walls of the ancient city of Aigues-Mortes. Our home away from home holds 20 guests. Each room has two beds and its own bathroom. After introductions to the crew and an orientation, we'll enjoy our first dinner together on the barge. 0 miles.
DAY 2: After breakfast on our boat, you should walk into town this morning to experience Market Day. Vendors come from all around the region to set up stalls in the town square and sell their wares. It's not just a market, but a social event. Be sure to taste test the local lavender honey and bull sausage before starting our bike ride. We'll cycle through the lagoons surrounding Aigues-Mortes, stopping for photos atop Carbonnière Tower. Then we'll head to the beach for a chance to see flamingoes and take a dip in the Mediterranean Sea before returning to our boat for dinner. 34 Miles. (+601'/-601')
DAY 3: We'll start sailing this morning during breakfast up the canal to Saint Gilles. From there we'll begin our short ride on quiet back roads through rice fields and pastures. Keep your eye out for the white horses and the black bulls that this region of Camargue is famous for. We'll meet our boat on the Rhone River in the city of Arles.
After lunch, we'll have a guided walking tour of Arles. We'll learn about its importance as a Roman capital during the first century and its golden age during the fifth century as an important industrial and religious center. It is perhaps best known today for the paintings that the Dutch painter Vincent van Gogh produced during his one year here in the 19th century. You can stand at the same spot where he painted the beautiful Starry Night Over the Rhone. 22 Miles (+476'/-454')
DAY 4: Today's ride is probably the most beautiful of the week. We'll begin by cycling to Les Baux-de-Provence, voted one of the most picturesque villages in France. When you see the narrow stone-paved alleys lined with quaint terracotta-roofed limestone buildings, you'll certainly agree. After a visit to the village, we'll continue on through the beautiful limestone hills of Les Alpilles. Their rock was used for centuries to build nearby cities. We will stop for the multimedia show that takes place inside one of these hills in the vast empty caverns left over from the quarries. It's a spectacular display you won't forget.
From there, we'll head to the town of St. Rémy. Van Gogh spent a year here in a convalescent home. You'll probably cycle past some of the same fields of wheat he featured in so many of his paintings. We'll meet our boat in the sleepy town of Vallabrègues. 37 miles. (+1175'/-1115')
DAY 5: We'll ride to the village of Barbentane that used to be located on the river. It was destroyed so many times over the centuries that it was finally rebuilt up on a hill. You can take a self-guided walk through the historic town center or enjoy a café before continuing on your bicycle. Our next stop is the magnificent monastery of St. Michel de Frigolet. Dating back to the 12th century, it has an elaborately painted church surrounded by lush gardens.
We'll end our day with a short boat trip up the river to the town of Aramon. We'll be able to see Mt. Ventoux off in the distance, a well-known climb in the Tour de France. 22 miles. (+570'/-570')
DAY 6: After breakfast, we'll head toward the Pont du Gard, a UNESCO World Heritage Site that dates from the first century. The Romans built the aqueduct over the Gardon River to carry water more than 30 miles from a spring to the city of Nimes. After visiting a fascinating museum about what many consider to be the greatest bridge built in Classical times, you can take a refreshing swim in the river.
We'll bicycle back to our barge through fields of olive and almond trees. Then we'll sail to Avignon. 25 miles. (+662'/-662')
DAY 7: Today we will cycle across the river to the island Île de la Barthelasse. The largest and flattest river island in France, it's been protected from development for centuries, so it's a cycling paradise! We'll finish our bike ride through vineyards and nectarine orchards.
Be sure to save some energy for a guided walking tour of beautiful Avignon in the afternoon. The entire city center is a UNESCO World Heritage Site and is still surrounded by its limestone ramparts. You'll see the bridge made famous by the children's song, Sur Le Pont d'Avignon, lit up and reflected in the water. 18 miles. (+680'/-681')
DAY 8: We'll say our good-byes after breakfast. You can take a short taxi to the Avignon train station or airport for your return home. Bon voyage! 0 miles.