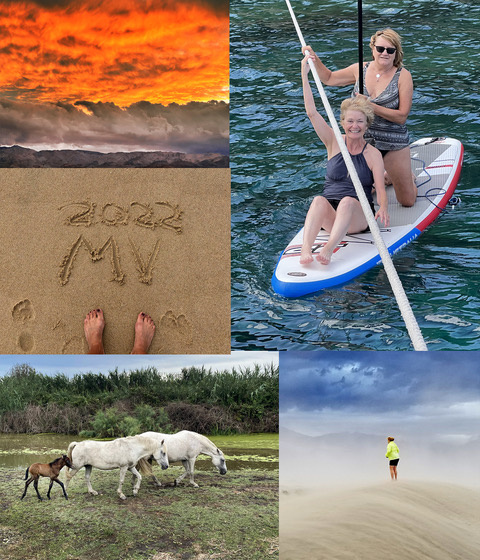 Ever since WomanTours began offering the Cluster app as a way for our bike tour guests to share photos with each other, we have discovered that some talented photographers travel with us. Who knew?
That's why WomanTours is kicking off its first annual Cluster Photo Contest. If you are touring with us in 2023, you're eligible. Before the tour starts, you'll receive an email with instructions from our in-house photo guru Annette on joining Cluster and setting up your free account (if you don't have one already). While on tour, just upload your photos to Cluster. That's it. You're in the contest.
How it works
Our "in-house selection committee" (i.e. whoever hovers around Annette's desk when she brings fresh bagels to the office) will choose the best photo from each tour. At the end of the year, the "committee" will then pick their three favorites.
The payoff
Yes, there are prizes.
1st Place --- $1500 in tour credit
2nd Place --- $750 in tour credit
3rd Place --- $500 in tour credit
The tour credit is good for any tour through the end of 2024. If you are selected for one of the prizes, we hope you'll allow us to share your work via our newsletter, catalog, website and social media outlets. Such talent deserves a big audience, right?
A few pointers
Great photos come from all types of photo-capturing devices, from a simple smartphone to a high-end mirrorless extreme speed digital camera. So please don't go out and buy a new camera --- unless you were going to anyway.
If you want some tips on shooting smarter with your smartphone, check out this blog by two of our office staffers (Karen, a know-nothing amateur, and Annette, an award-winning veteran photojournalist).
Good luck, and have fun while you shoot!