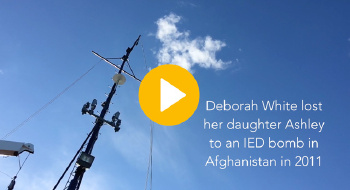 WomanTours, a woman-owned and -operated bicycle tour company that offers bike tours for women across the United States and overseas, is providing up to a dozen Angel Fund scholarships to enable women to travel on one of its 2023 tours. The scholarships cover the full cost of the tour, a rental bike to use on the tour, as well as up to $1,000 in travel expenses.
Recipients can select among five tours that take place in South Dakota, New York, Nevada, Ohio and the Netherlands. The tours range in length from four to nine days. Lodging is at hotels, dinners are at restaurants, and a rental bike is provided. Experienced guides support the riders with maps and cue sheets, basic bicycle mechanics, and if needed, a lift in the support vehicle. Riders are always encouraged to ride at their own pace.
The Angel Fund scholarship began several years ago when a frequent WomanTours traveler decided she wanted to share the healing power of bicycle touring with other women. Thanks to her generosity, WomanTours is now offering this scholarship to women who have overcome hardships in their lives and would otherwise not be able to afford a trip.
This year, with the support of other anonymous benefactors, WomanTours is also offering two scholarships to cancer survivors in memory of longtime WomanTours cyclist Vicky Vendrell.
"It's not the fact that we go to beautiful places, ride our bikes all day, and eat wonderful food that make a WomanTours bicycle tours special. What makes our trips different from all the other trips out there is the women who come on them," says WomanTours President Jackie Marchand.
"They may not know each other when they arrive, but they do by the end of the tour. I've seen it so often. Women helping women accomplish more than they ever thought they could do. I've watched women become more empowered, more self-assured. I firmly believe in the power of our tours to help people heal and grow."
The criteria for potential applicants are as follows:
You have never before traveled with WomanTours.
You have suffered a loss, overcome an obstacle or are in great need of a respite.
You are available to travel during the tour dates listed.
You are physically able to participate in a tour.
You could not otherwise afford to go on an organized group bike tour.
Winners may choose one of the following tours:
South Dakota: Black Hills Badlands & Mickelson Trail, June 18-24, 2023
Get a taste of wild and rugged South Dakota as you cycle through some of the most beautiful sections of the state, including Badlands National Park, Black Hills National Forest and Custer State Park.
Ohio to Erie Trail Tour, June 25-July 3, 2023
Get to know and really love the Buckeye State as we traverse all 326 miles of the Ohio to Erie Trail, from Cincinnati to Cleveland.
Netherlands: Bike and Barge Friesland, July 15-22, 2023
We explore the northernmost Dutch province of Friesland and a beautiful island off the coast by barge and by bike. Much of this ecologically rich area has been designated a UNESCO World Heritage Site.
New York: Women's History in Finger Lakes Wine Country, July 17-20, 2023
While New York's Finger Lakes is perhaps best known for its world-renowned wineries, it's also the birthplace of the women's suffrage movement. We explore the towns where suffrage pioneers and friends Susan B. Anthony and Elizabeth Cady Stanton lived and worked.
Mojave Desert, Nov. 12-17, 2023
The Mojave Desert, which stretches into four southwestern states, has the distinction of being the driest desert in North America. On this tour, we'll explore the unique desert beauty claimed by southern Nevada, just outside of Las Vegas.
To apply, fill out the online application by March 1, 2023. If you are selected, WomanTours will contact you by April 1, 2023. If you know someone who would benefit from this opportunity, please forward this notice to them.
WomanTours strives to provide women of all ages and abilities the opportunity to experience the wonders of bicycling by providing a safe and supportive environment. The company has been promoting cycling as a means to teach women about other cultures, the environment and themselves for more than 25 years.
For more information about WomanTours' Angel Fund, please contact WomanTours Tour Specialist Karen Miltner at karen@womantours.com or Managing Director Kristie Hamilton at kristie@womantours.com. To view a video profile of a past Angel Fund winner, click here.