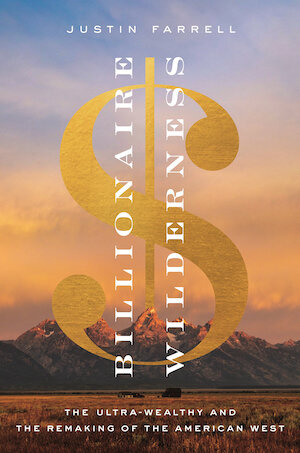 If you will be joining us for one of our West Coast tours in 2023, here is some literature that might inspire you.
Death Valley National Park
The Famous 20-Mule Borax Team from Death Valley California, published by Pacific Coast Borax Company
In the latter half of the 19th century, borax mining was the most lucrative industry in Death Valley. Its icons were the 20-mule teams that pulled giant wagons filled with the versatile mineral from the Harmony Borax Works near Furnace to the train in Mojave, California. It was a grueling 162-mile journey that became the stuff of legend. This nostalgic 16-page illustrated brochure is hard to find, but you can read an online version for free via OpenLibrary.org.
Mojave Desert
Colossus: Hoover Dam and the Making of the American Century by Michael Hiltzik
This colossal history – more than 500 pages – frames one of the greatest engineering feats as the country's turning point "from a society that glorified individualism into one that cherished shared enterprise and communal social support." Built at the height of The Great Depression as a means to harness both human and natural resources and quench the thirst of seven contiguous states, this Hoover Dam narrative includes fascinating political prowess, horrific labor abuses, unforeseen environmental damage and national pride.
South Dakota: Black Hills, Badlands and the Mickelson Trail
The Personal History of Rachel DuPree: A Novel by Ann Weisgarber
This historical novel sheds light on the African-American homesteader experience in South Dakota. Rachel, a boarding house cook, accepts a risky proposal from the handsome soldier son of her boss: If she promises him the land she is owed via the Homestead Act of 1862, he will marry her for a year. Fourteen years and several children later, the marriage is still intact, though Rachel's husband cares more about the acquisition of land than the well-being of his family.
Teton Valley and Grand Teton National Park
Billionaire Wilderness : The Ultra-Wealthy and the Remaking of the American West by Justin Farrell
Wyoming's Teton County has both the highest per capita income in the country and the greatest imbalance between ultra-wealthy and rural poor. Yale sociologist Justin Farrell examines the relationship between people who live on both side of this socio-economic divide, drawing out the complicated connections between the accrual of massive wealth among a few and the continued struggles for the majority of lesser means. This inequity also raises difficult questions about environmental conservation.
Idaho Greenways
Housekeeping: A Novel by Marilynne Robinson
The fictional northern Idaho town of Fingerbone sits on a lake that has taken many lives, including the mother of Ruth and Lucille. The tragically orphaned sisters end up under the guardianship of their eccentric aunt Sylvie, "a mermaid in a ship's cabin" whose roaming spirit cracks open the rift between them. Robinson's iconic first novel was nominated for a Pulitzer. It was her second novel 25 years later, Gilead, that would claim it. I still remember the goosebumps this book gave me when I first read it in college.
Washington: San Juan Islands
Snow Falling on Cedars: A Novel by David Guterson
Guterson anchors his imagined island of San Pedro in the San Juans during a 1950s trial where a Japanese-American fisherman is accused of murdering a white counterpart. While both men shared a profession and defended the U.S. during World War II, a long-simmering land dispute, coupled with anti-Japanese bias, erases their common ground. The story toggles back and forth between the trial and memories of life before and during the war, the island's stoic beauty veiling many secrets. A personal favorite from my time living in Washington State.
Colorado: Ride Our Rockies
A Lady's Life in the Rocky Mountains by Isabella L. Bird
Life in the Wild West of the 19th century usually comes from the vantage point of men. In this collection of letters from one middle aged Victorian sister to another, we get a vivid picture of the vast mountains of Colorado and Wyoming and the rough and tumble people who inhabited them in 1873. Bird was a constantly curious Englishwoman who devoted her life to travel and writing.
Utah: Moab Arches and Canyonlands
Desert Solitaire: A Season in the Wilderness by Edward Abbey
The unconventional environmentalist and anti-authoritarian writer Edward Abbey (1927-1989) was born in Appalachia, but his love of the desert was a defining force of his life. Desert Solitaire, published in 1968, was Abbey's first work of nonfiction, based upon copious notes and observations he took when he worked as a park ranger at Arches National Monument (now a national park).
"This is the most beautiful place on earth," he writes. Abbey spent the rest of his life fighting to protect these sacred grounds.