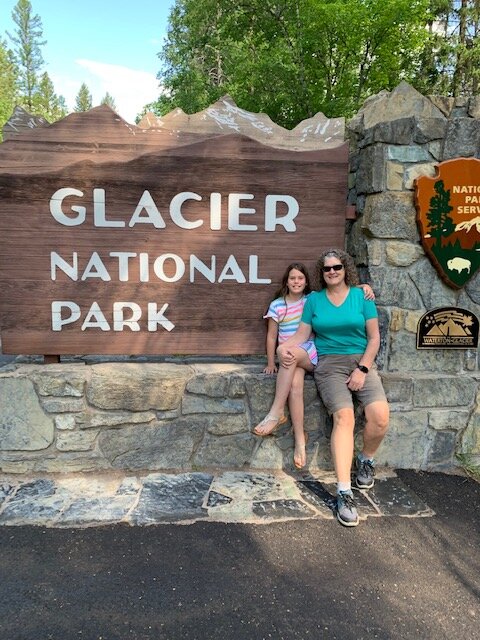 "Hey, that would be a great bike tour."
We hear that a lot at WomanTours. From our guests, our guides, our office staff, and our friends and family.
Over the course of this company's history, WomanTours has offered more than 100 different tours, from extended weekend excursions and week-long trips to two-month-long cross-country treks. About a third of our tours take place outside the United States. Each season we introduce several new domestic and overseas tours, as well as bring back perennial favorites and rotate our more challenging tours every two or three years.
Here's a behind-the-scenes look at how a tour is born, courtesy of our guides Denise Purdue (who designed our Mojave Desert tour and Utah: St. George & Zion National Park); Patty Jackson (who created our Utah: Moab Arches & Canyonlands tour), and Michelle Slusher (who created our brand new Boulder tour) and WomanTours President Jackie Marchand (who has designed dozens of tours over the years).
Creating a new tour requires a lot of time, research, mapping skills and on-the-ground biking, driving and visiting. It takes at least a year, sometimes two, before a new tour appears on the WomanTours schedule. Most of our guides have "authored" at least one of our tours. All of them regularly contribute to a tour's ongoing success by updating and revisiting tours on a regular basis as routes change, hotels and restaurants come and go and the needs and interests of our guests evolve. Like any newborn, a tour needs plenty of TLC to flourish.
What is it about a place that inspires you to create a tour there?
Denise Purdue: St. George, Mojave Desert and Northwest Loop were inspired by the scenic beauty of the area, my knowledge of the area, and that I enjoyed cycling there. Route 66 and Underground Railroad were inspired by history. The Cross-County Northern Tier, Atlantic Coast and Pacific Coast tours were inspired by a desire for additional epic tours, scenic beauty, draw of cross-country tours and guest requests.
What are the essential elements in choosing a new tour destination?
Patty Jackson: I think it's essential to choose a place that women would want to visit, like a national park, or a city with great areas to ride in, or a place known for its natural or cultural attractions, or in the case of the cross-country tours, a great challenge.
Denise Purdue: A new tour also needs to be different than any existing tours we have, unless you are "renewing" an existing tour. I always think of safety first. Would I want to ride this road? Is it safe, scenic, and interesting? Would I want to stay in this hotel? I really try to think of all elements and whether or not they fit our clients.
Michelle Slusher: We are looking for decent hotels, restaurants, safe and scenic roads/trails to ride on that are for the most part paved. After checking all those boxes, having cute places to shop, museums and cafes, and bike shops are all added bonuses. Other adventures like hikes, rafting, kayaking, or a tour of some local industry are a nice break from cycling.
What steps are involved in creating a new tour?
Michelle Slusher: I will spend lots of time on the computer, searching around an area that has been suggested as a good tour, either by guests, guides, or often just because it is an area that I have ridden in before that was fun and interesting. I don't know how many times I've come up with a great day ride on paper to then find out through satellite imagery that the roads weren't paved.
And then when I have a good sketch of a plan, I make maps and cue sheets. Then I head out to the destination in a car (or by bike if it is a path or bike trail) and see if my maps are accurate and appropriate. They always have to be tweaked, either because a road was just not nice, or a bridge is out, or on my way there I saw something that looked better.
I can usually physically scout about two full days of a tour in one day, and then spend the evening writing up notes and tweaking maps. It is definitely easier to do with a helper along, so one person can drive while the other takes notes. I also try to run a GPS tracker in the car, to help me remember everything until I can get it on the computer.
Denise Purdue: I spend days researching the route and the areas to visit as well as the area's history, writing an itinerary, deciding which towns to overnight in and creating easy documentation for the office. I have a specific leader note format that I use for all my tours … all the pertinent information is in one easy-to-find document for the guides.
I now scout with my granddaughter, Journey, who is a fabulous scribe. She loves WomanTours, and takes her job very seriously. She insists on discussing hotel details with the hotel clerks or proprietors herself. She's hilarious. She's super excited that we can scout another tour this summer. We are planning on updating the Northwest Loop.
Patty Jackson: Leader notes are a compilation of all the helpful information you can think of to make a tour run smoothly no matter who is leading it. A lot of thought and planning goes into writing them up. They are the blueprint for the tour.
What about international tours, how do they come about?
Jackie Marchand: The key to doing international tours is finding the right partners to work with. As I've been in the industry so long, I've met more and more operators with whom I want to work. Everyone wants to work with us --- WomanTours has a great reputation out there. But I have to choose the type of tour and operator that fits the WomanTours guest.
What is the hardest thing about creating a new tour? And the most satisfying thing?
Jackie Marchand: The hardest part in developing new tours is finding appropriate places to stay. You can have the best cycling in the world, but without lodging, it's impossible to make it work for our company. Most women who come on our tours do not want to camp. So a tour always has to begin with finding hotels. The second hardest thing is deciding what to leave out. You can't see and do everything.
The most satisfying aspect is finding a safe route, especially when you find that short hidden bike path --- sometimes newly paved and not even on Google Maps --- that bypasses a busy section of road through town.
I love scouting new tours. I love the creativity of it and the problem-solving aspect of it. And I feel like we have barely scratched the surface.
Pictured below starting from top left are Patty Jackson, Michelle Slusher and Jackie Marchand.