Washington: San Juan Islands
7-Day Hub-and-Spoke Inn Bike Tour
Tour Information
Date:
07/21/24 - 07/27/24
If you've never heard of the San Juan Islands in northwest Washington, then you don't know of the unspoiled beauty that awaits you. These glacier-formed islands are an outdoor playground with some of the best weather in the state. Sea currents keep them warmer in the winter and ocean breezes keep them cooler through the summer. Rainclouds pass over them, dropping rain only as they hit the Olympic Mountains further east. It's the perfect playground for cycling, hiking and kayaking. Come discover the San Juans with us!
5% Discount
The first 6 women to sign up receive 5% discounts.

Leisurely

Moderate

Advanced
Rolling hills with some longer climbs. Moderate to advanced cycling level. Leisurely level with an e-bike.
6 nights lodging, 5 breakfasts, 3 picnic or sack lunches, 5 dinners, snacks, ferries during the tour, guided kayaking trip, detailed cue sheets, maps and GPS cues, van support & trained guides.
$195 for Specialized Vita hybrid or Cannondale Topstone 2 adventure road bike. $350 for Specialized Vado step-thru e-bike.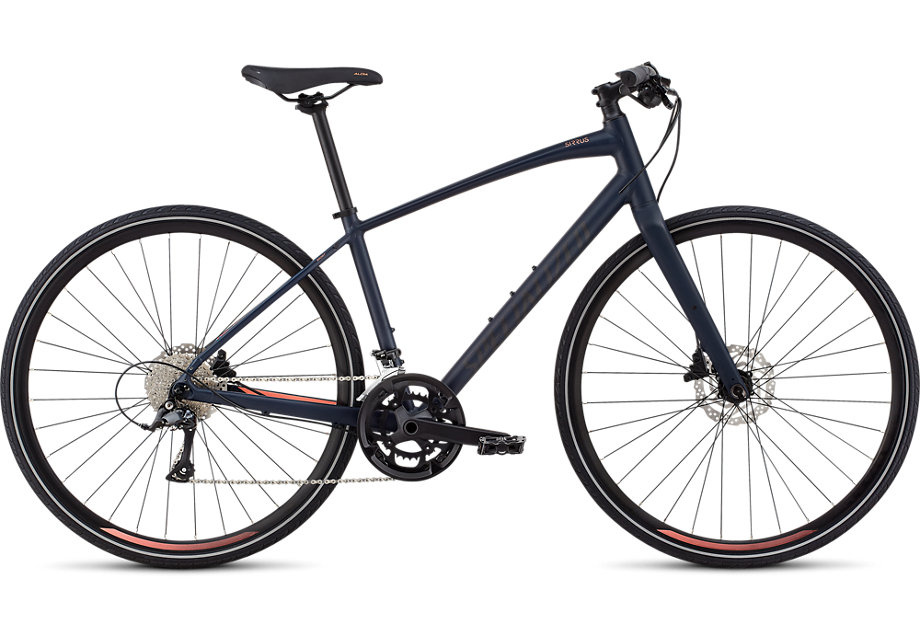 Vita
Topstone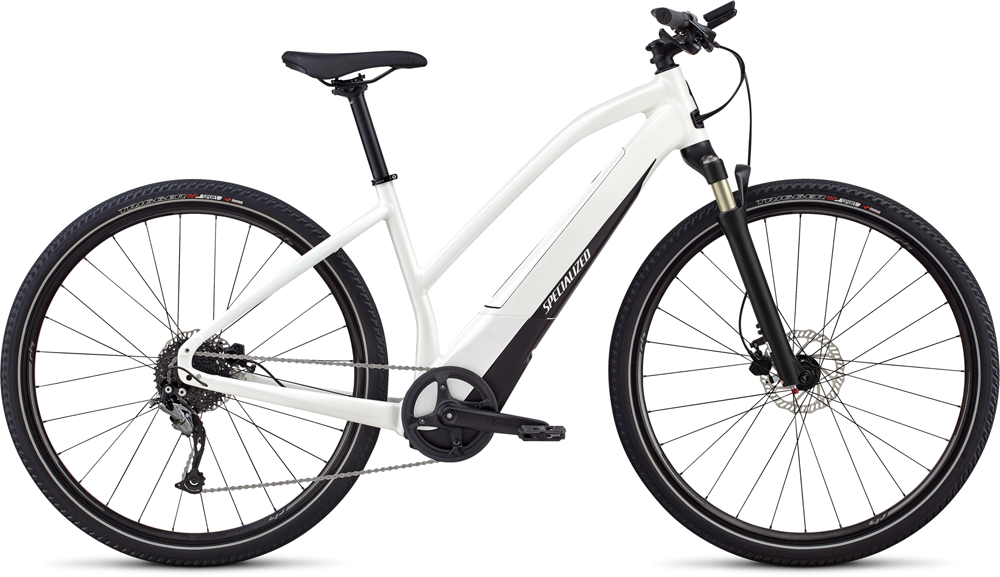 Vado
Accommodations are subject to minor changes.
Fly to Sea-Tac International Airport, take the Airporter shuttle to Anacortes, WA and then take a ferry to Friday Harbor. You can also take a seaplane from SeaTac from downtown Seattle to Friday Harbor.
"Wow, this was somewhere I never imagined I would visit! The Earthbox inn was absolutely awesome. Loved my e-bike."
San Juan Island Bike Tour Itinerary
DAY 1: We meet at our hotel in Friday Harbor, WA at 3:00pm for a rental bike fitting. If your ferry arrives later, we'll look for you at our orientation at 5:00pm. Then we'll have dinner at a local restaurant in town together.
DAY 2: We'll start the tour by exploring our home base of San Juan Island by bike. We'll head south to American Camp at San Juan Island National Historical Park and look for the bald eagles that have nested here for decades. Then we'll cycle the beautiful road around False Bay with views of the Olympic Peninsula and head to one of the largest lavender farms in the country, where we'll enjoy a picnic lunch. You can learn about how to grow lavender yourself, how to extract the essential oil, or just enjoy the homemade lavender ice-cream.
We'll visit Lime Kiln Point State Park, considered to be one of the best whale-watching spots in the world. A resident biologist records every whale that is seen or heard migrating through the strait. We'll head back to Friday Harbor for dinner. 33 miles, ±2080'.
DAY 3: After breakfast, we'll take a short ferry to Lopez Island. It's considered the best island for cycling as its hills are kinder and gentler, and you'll have a choice of loops. You can see it all or take the time to discover your favorite spots. There is much to explore, including driftwood sculptures at Swifts Bay, seals at Shark Reef Sanctuary, history at the clapboard Center Church, and gorgeous views at Agate Beach. Then we'll have dinner together before returning by ferry back to our hotel. 18 or 34 miles, ±1789' for longer option.
DAY 4: We won't have a ferry to catch this morning, so we'll have a more relaxing breakfast. Then it's back on our bikes to explore more of our home base. We'll cycle past rolling pastures until we reach a beautifully serene alpaca farm. The animals are so adorable that you'll wish you could take one home with you.
From there, the rolling hills will lead us to a pristine, protected bay and an oyster farm. You'll be able to pick out your own shellfish and shuck them. Our next stop will be the volunteer-run, nonprofit Sculpture Park. Fascinating art pieces are scattered among the 20 acres of gardens, trees and ponds.
Finally, we'll visit the busy quaint town of Roche Harbor, named for the swanky resort here. You can walk to see an unusual mausoleum or shop in the handicraft stalls along the harbor full of fishing boats. Then enjoy the more gentle ride back to town and dinner on your own. 25 miles, ± 1610'.
Day 5: We'll take another ferry today to explore Orcas Island, the largest of the San Juan Islands. We'll cycle on winding roads past quiet farms as we skirt around the edge of Turtleback Mountain. We'll end our ride in the quaint town of Eastsound where you'll have lunch on your own before embarking on a hike up Mt. Constitution.
The shady trail winds through Douglas fir and red cedar trees to the highest point in the San Juan Islands. The 360-degree view from the stone observation tower at the top is stunning. Snow-covered Mt. Baker will rise above the clouds before you, as you gaze over countless islands. We'll finish the day with dinner on Orcas Island before taking the ferry back to San Juan Island. 12 miles, ± 982'.
DAY 6: No trip to the San Juan Islands would be complete without getting in the water. Today we'll cycle to Griffin Bay to go kayaking. Our guide will keep us near shore in calm waters as we head toward Dinner Island. If we're lucky, we will see whales, otters, sea lions and nesting falcons along the way. Afterwards we'll enjoy a picnic lunch at Jackson Beach Park. We'll celebrate our wonderful week at our final dinner tonight. 12 miles, ±610'.
DAY 7: After breakfast on our own, you'll be free to leave Friday Harbor at your leisure. 0 miles.