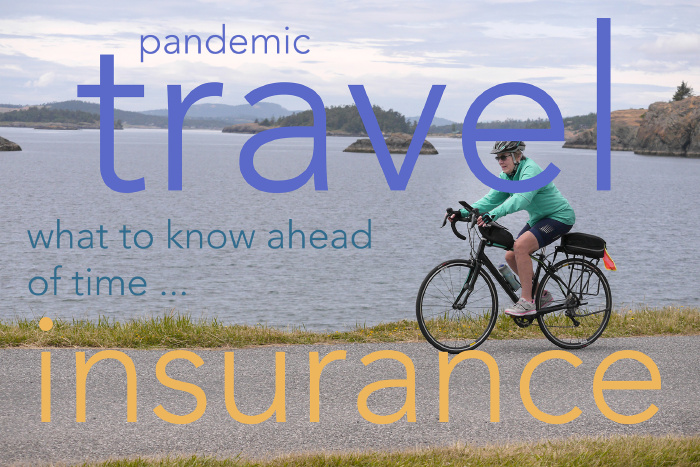 WomanTours has always recommended that our guests purchase travel insurance when they tour with us. That recommendation still holds firm in the age of coronavirus, though it is more important than ever that you understand what you are paying for.
In the world of travel insurance, pandemics are considered "foreseen events" and fall outside of coverage eligibility. If you bought trip insurance before the novel coronavirus was declared a pandemic and could not travel because you fell ill with Covid-19, your policy likely covered your cancellation. But once Covid-19 was recognized as a pandemic, it became a non-covered "foreseen event."
Fortunately, we are seeing signs of change as some travel insurance providers have adjusted their policies to cover issues around Covid-19.
Travelex, for example, now offers cancellation/trip interruption coverage if an insured plan holder or her companion falls ill with Covid-19 during the coverage period or has to be quarantined. Coverage may also be granted if an insured traveler must take care of a family member who becomes seriously ill with Covid-19, or must take over daily work management if a business partner falls ill with the disease.
Allianz, the travel insurance provider that WomanTours has traditionally recommended, is offering more limited coverage related to Covid-19 (for the time being). If your plan has emergency medical care benefits, you are covered for emergency medical care if you get sick with Covid-19 while traveling. And if your plan has trip cancellation/trip interruption benefits, you are similarly covered if you contract Covid-19 before or during your travel.
It is important to understand that fear or concern of contracting Covid-19 (or any other disease) is generally not covered. If you think you might cancel your plans to travel because of concerns about Covid-19, then consider a "cancel for any reason" (CFAR) upgrade to your trip cancellation plan. CFAR upgrades must be purchased within a certain timeframe of when you made your initial deposit on the trip and covers only a percentage of the total trip cost, usually 50% to 75%.
Global Rescue, a provider of medical evacuation services for its membership, has a trip cancellation plan through IMG that offers a CFAR option.
WomanTours continues to closely watch coronavirus-related national, state and local directives to determine if we can safely run future tours. If we deem it necessary to cancel a tour, we will inform tour registrants 45 days before the start of their tour. Tour balances will be due at that time if we are running the trip. If we cancel the trip, registrants can receive a full credit toward a future tour or a refund. If tour registrants choose to cancel a tour before that time, our normal cancellation policy applies. Read more about our cancellation policy on our FAQ page.