Northern Tier: Western Half
36 Day Epic Bike Trip
Tour Information
Date:
06/25/21 - 07/30/21
Are you interested in bicycling across the country on the Northern Tier route? We've cut the tour in half to make it easier on your busy schedules. We ran the Eastern half from North Dakota to Maine in 2019, and will run the Western half from Washington to North Dakota in 2021. We last ran these trips nine years ago and it will probably be just as long until we're able to do them again. Come ride what many cyclists believe to be the prettiest cross-country route of them all!
Call Us!
The tour is filled, but call us. We may be able to squeeze you in.

Advanced
1863 miles with an average of 55 miles per day with 5 rest days. You'll experience all types of terrain in all types of weather. Advanced cycling level. Easier with an e-bike and shuttling.
All lodging, breakfasts, dinners and snacks on riding days, SAG stops every 20 miles, luggage transfers every day, detailed maps, cue sheets and GPS files, a bike maintenance class, mechanical instruction and support, state line crossing parties, send-off banquet, celebration dinner, and trained guides.
$495 for Specialized women-specific road or hybrid bicycle. $795 for electric-assist ebike with limited quantities.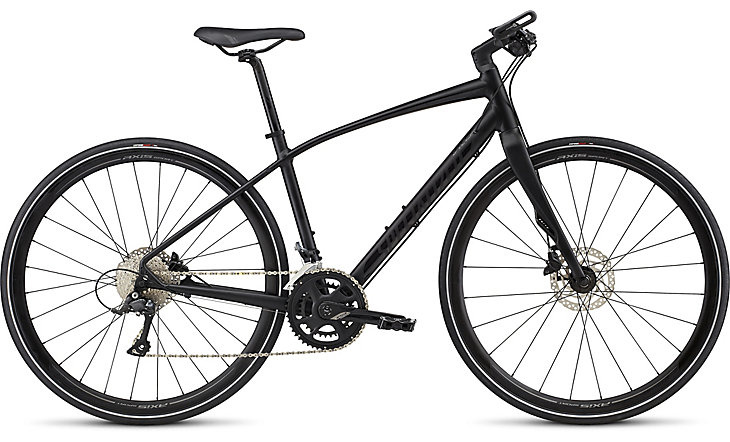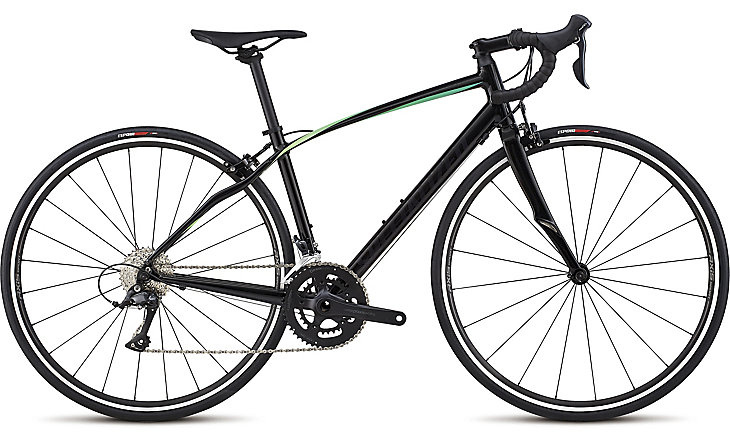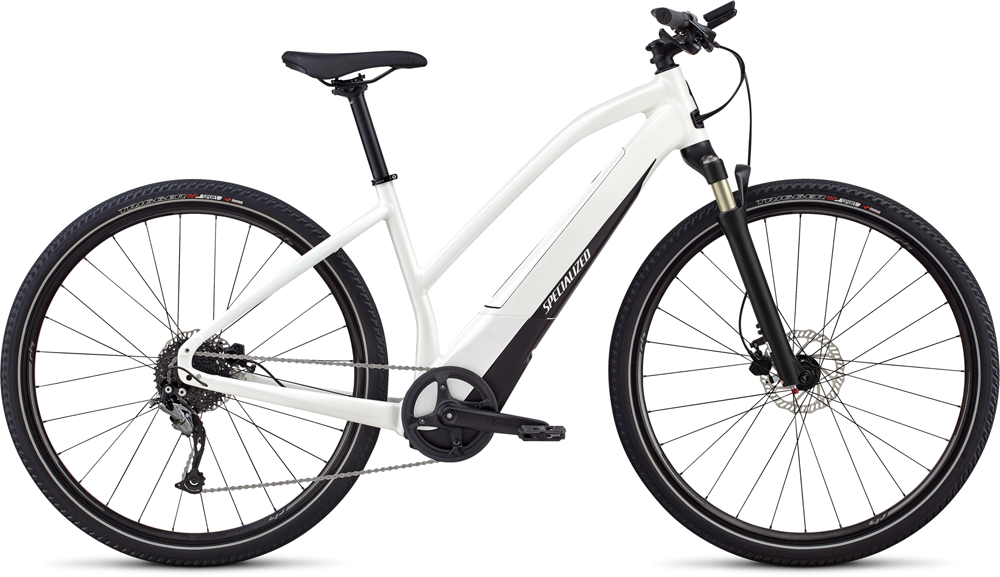 Accommodations are subject to minor changes.
Fly into Seattle, WA and out of Fargo, ND
"It met expectations and then some. In addition to seeing the country at a cyclist pace, I rode with some FANTASTIC women. Renewed friendships and made new life-long friends. I met some personal challenges on the bike that I'm proud of."
Beyond my expectations. The organization was fantastic, support was great, and above all, it was such a great group of women to spend time with. Everyone was so positive, supportive and friendly.
Tour Details
We'll start this Western Segment of the Northern Tier Cross-Country Tour in Anacortes, WA by dipping our tires into the Pacific Ocean and then continue over back roads of the northernmost part of the United States. We'll bike past Cascades National Park and stay overnight in Glacier National Park. We'll cross the states of Washington, Idaho, Montana and North Dakota. We'll see some of the most beautiful areas of the country. In a little over a month, we'll celebrate our accomplishment in Fargo, North Dakota.
Along the way you'll experience scenic, rural America and small town hospitality. Our van carries your luggage. Dry, warm beds and a hot shower await you every night at our hotels. No camping for us!
There will be four rest days over the course of the trip. We schedule these at scenic stops where there is an opportunity to explore the area. We strongly believe in giving everyone time to see the natural wonders of our country and to relax and keep our bodies healthy and strong.
We give you descriptive, "can't get lost" maps by Adventure Cycling and our own detailed cue sheets and GPS electronic voice cues to show you the way.
Everyone rides at her own pace. Our supportive atmosphere for and by women helps each of us accomplish more than we ever thought possible.
Tour Highlights
Cascades National Park

Little Pend Oreille National Wildlife Refuge

Going to the Sun Road

Crossing the Continental Divide

Crystal & Kootenai Waterfalls

Libby Dam
Lake Koocanusa
Glacier National Park
Small town charm across the northwest
We offer healthy, home-cooked meals prepared by our traveling chef who understands the "performance food" needed to undertake such a challenge. She'll accommodate food allergies and provide a non-meat protein source for vegetarians, but if you require a vegan or gluten-free diet, there will be a small surcharge.
We offer a reasonable price. You'll find we have the cheapest per day rate for any hotel cross-country bike touring company.
We limit the group size to 25 plus staff. You're neither alone nor anonymous. We guarantee you'll make some lifelong friends along the way.
TO JOIN: Sign up by making your non-refundable, non-transferable registration deposit of $300. The first payment of $2,000 is due February 1, 2021, and is nonrefundable and nontransferable. The balance of the trip fee is due April 1, 2021. Save 2% if you make your payments by check.
DISCOUNTS: Sign up for any shorter, domestic WomanTours trip in 2020 or 2021 at the same time you register for the 2021 Northern Tier Western Half and receive a 10% discount on the shorter tour.
TRIP INSURANCE: We will provide you with a source for trip cancellation/interruption insurance. We strongly recommend insurance, especially for a trip of this magnitude.
SAG VOLUNTEERS: We use 4 volunteers to drive a support car during this tour. Each driver works once every fourth day supporting the riders until the last cyclist finishes for the day. She provides food, drinks, flat tire assistance and moral support, and becomes an integral part in the success of the tour. In return, each volunteer receives a discount of 40% off the full tour price. If you're interested in a position, please email or call us.
TOUR DETAILS: Help on training, transportation, packing, and an itinerary will be sent upon receipt of your registration fee. We will also send you periodic Prep Talk newsletters to help you prepare for the trip. For more information, including references and links to blogs kept by past participants, contact us and we'd be happy to send you more details. Sign up today!
Northern Tier Western Half Itinerary (tentative)
| Date | Location | Miles |
| --- | --- | --- |
| Jun 25, 2021 | Anacortes, WA | 0 |
| Jun 26, 2021 | Rockport, WA | 74 (+1959'/-1754') |
| Jun 27, 2021 | Winthrop, WA | 91 (+7781'/-6322') |
| Jun 28, 2021 | Winthrop, WA | 0 |
| Jun 29, 2021 | Omak, WA | 47 (+3271'/-4060') |
| Jun 30, 2021 | Republic, WA | 63 (+4794'/-3222') |
| Jul 1, 2021 | Colville, WA | 57 (+4251'/-5253') |
| Jul 2, 2021 | Ione, WA | 45 (+3037'/-2514') |
| Jul 3, 2021 | Sandpoint, ID | 84 (+2530'/-2499') |
| Jul 4, 2021 | Sandpoint, ID | 0 |
| Jul 5, 2021 | Trout Creek, ID | 65 (+2811'/-2572') |
| Jul 6, 2021 | Libby, MT | 69 (+2516'/-2772') |
| Jul 7, 2021 | Eureka, MT | 73 (+5480'/-4840') |
| Jul 8, 2021 | Whitefish, MT | 63 (+2825'/-2523') |
| Jul 9, 2021 | Lake McDonald, MT | 40 (+1531'/-1350') |
| Jul 10, 2021 | St. Mary, MT | 39 (+3873'/-2549') |
| Jul 11, 2021 | East Glacier, MT | 31 (+3317'/-3063') |
| Jul 12, 2021 | Cut Bank, MT | 47 (+1168'/-2236') |
| Jul 13, 2021 | Chester, MT | 67 (+1162'/-1770') |
| Jul 14, 2021 | Havre, MT | 58 (+1076'/-1650') |
| Jul 15, 2021 | Malta, MT | 93 (+745'/-1061') |
| Jul 16, 2021 | Glasgow, MT | 71 (+1294'/-1393') |
| Jul 17, 2021 | Glasgow, MT | 0 |
| Jul 18, 2021 | Wolf Point, MT | 53 (+892'/-1043') |
| Jul 19, 2021 | Circle, MT | 53 (+3119'/-2701') |
| Jul 20, 2021 | Glendive, MT | 50 (+1717'/-2026') |
| Jul 21, 2021 | Medora, ND | 64 (+2343'/-2193') |
| Jul 22, 2021 | Dickinson, ND | 39 (+1985'/-1796') |
| Jul 23, 2021 | Dickinson, ND | 0 |
| Jul 24, 2021 | Beulah, ND | 85 (+2584'/-3161') |
| Jul 25, 2021 | Mandan, ND | 72 (+3391'/-3409') |
| Jul 26, 2021 | Napoleon, ND | 80 (+2409'/-2316') |
| Jul 27, 2021 | Jamestown, ND | 76 (+1711'/-2203') |
| Jul 28, 2021 | Enderlin, ND | 79 (+1242'/-1576') |
| Jul 29, 2021 | Fargo, ND | 57 (+286'/-519') |
| Jul 30, 2021 | Home | 0 |