California: Santa Barbara Wine Country
6 Day Inn Bike Tour
Tour Information
Date:
09/29/24 - 10/04/24
Come for the wonderful cycling in the town that the League of American Bicyclists bestowed with its "Silver Bicycle Friendly Community" award. Or come for the weather in this Mediterranean-like climate nestled between the coastal Santa Ynez Mountains and the Pacific Ocean. Or for the wine that the movie "Sideways" made famous. Unpack your bags and explore this beautiful area by bike with us, as we stay in only two different lodgings.
5% Discount
The first 6 women to sign up receive 5% discounts.

Leisurely

Moderate

Advanced
A mix of flat sections, rolling hills, and a couple climbs on a mix of paved bike paths, bike lanes and quiet roads. Moderate to Advanced tour. Leisurely to Moderate level with an e-bike.
5 nights lodging, 5 breakfasts, 3 picnic lunches, 4 dinners, snacks, park entrance fees, cue sheets and electronic GPS cues, van support and trained guides.
$195 for Specialized Vita hybrid or Cannondale Topstone 2 adventure road bike. $350 for Specialized Vado step-thru e-bike.
Vita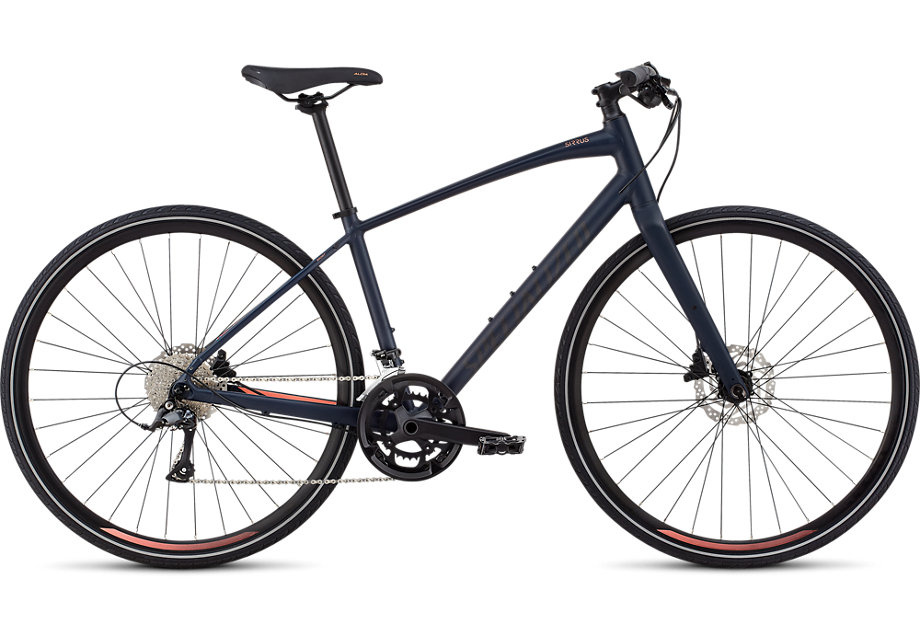 Topstone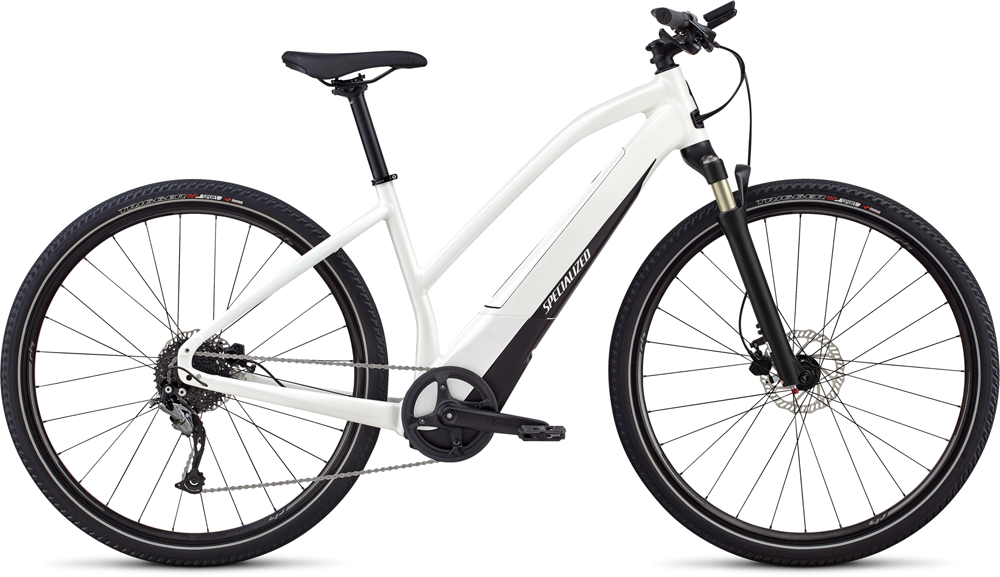 Vado
Accommodations are subject to change.
Fly in and out of the Santa Barbara, CA airport. Then take a commercial shuttle or taxi to our starting hotel. You can also fly into the Los Angeles LAX airport and take a commercial shuttle to the starting hotel. Or take the train. WomanTours will provide a complimentary shuttle back to the Santa Barbara airport by 3:00pm or Santa Barbara train station by 3:30pm at the end of the tour. Or drive and leave your car at our starting hotel.
"The scenery was beautiful. Riding along the ocean was a plus. My next tour will be my 10th. I have really enjoyed the tours and the tour guides."
Santa Barbara Bike Tour Itinerary
DAY 1: We'll stay across the street from the ocean and the bike path in Santa Barbara. Unpack your bags as we'll be here 3 nights. If you arrive early, walk the sandy beach, swim in the hotel's pool, or take the trolley up State Street to browse the shops. We'll have a rental bike fitting at 3:00pm, an orientation at 5:30pm and dinner at 6:30pm. 0 miles.
Day 2 Our first ride of the tour is all on paved bike paths, but first we must shuttle out of our hotel to the charming town of Ojai. We'll hop on the first bike trail that will take us down to the coast and into the town of Ventura. Home of the first Patagonia store, it is worth a visit before you start cycling on our second trail. We used to have to take a train through this beautiful stretch along the coast, but since the bike path was extended, it's no longer necessary!42 miles +954'/-1560'.
DAY 3: Today, we'll start our cycling on one of the many bike lanes that line the streets of this city. We begin to ascend quickly as we head away from the coast, into the foothills and along quiet, winding Mountain Drive. We'll have the road to ourselves as we marvel at the beautiful vistas of the city below, the ocean beyond, and the Channel Islands rising in the distance.
Then it's down to the beach town of Carpinteria, named by the Spaniards for the Chumash Indians who lived and made their oceangoing boats there. They used the naturally occurring asphalt – or bitumen – to seal their wooden canoes. Your feet might pick it up if you walk barefoot on the sand, but it comes off easily with lotion. The bike path along the ocean takes us back to Santa Barbara. 39 miles +2149'/-2148'.
DAY 4: We head north today on bike paths and bike lanes through the beautiful residential district of Hope Ranch and onto the campus of the University of California at Santa Barbara. You'll need to follow the cues carefully, as there are bike paths everywhere! There's a reason it was granted a Platinum Award as a Bicycle Friendly University. Everyone is on a bicycle on this college campus. It's exhilarating.
Afterwards, take a minute to stop at the Ellwood Monarch Butterfly Preserve to walk among the eucalyptus trees where butterflies spend their winter. Then continue on to Refugio State Beach Park for a picnic lunch and a chance to play in the waves before we shuttle the rest of the way to our overnight in Solvang.
Solvang was founded by the Danish in 1911 and has worked hard since then to keep its old world charm. There are probably more bakeries here than in any other town its size. You'll have time to sample some of them as we're here for the next two nights. 30 miles +1387'/-1365'.
DAY 5: Today's ride is completely different, but just as beautiful as what you've come to expect. Instead of ocean, we now bike past gently rolling hillsides covered in vineyards, ranch land dotted with huge Valley Oak trees, and steep ravines cut by creeks.
We'll bike into Foxen Canyon and down through Alisos Canyon and then finish after a picnic lunch with a beautiful quiet ride through Drum Canyon. The region is full of some of California's famous world class wineries. Once back in Solvang, we'll enjoy our last dinner together. 45 miles +2812'/-2815'.
DAY 6: We complete our tour with one last ride around the Santa Ynez Valley and through Ballard and Happy Canyons. We'll pass lavender farms and apple orchards before ending with a picnic lunch back at our hotel. Then we'll say our good-byes and shuttle you back to the airport by 3:00pm or train station by 3:30pm. 26 miles +1283'/-1284'.