Cindy Cunningham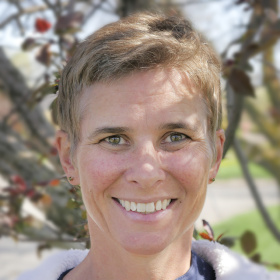 Cindy first learned about us through her mother, who's been traveling with WomanTours since 2004. A scuba instructor, small business owner and artist, she joined her mother on a handful of tours but yearned to do more. We could see that her skills were an excellent match and our guides thought her attitude was perfect for guiding bicycle tours. Cindy also keeps horses and other pets, so if you need to "talk animals," she's there!
"I would love nothing more than to be surrounded by inspirational, supportive women who strive to encourage and empower others while facing challenges head on, and help them see the world from the saddle of a bicycle. Watching my mother thrive while touring with WT over the past 14 years has been an incredible experience for us all."
---
"Cindy was super! She is a very positive person and knowledgeable about the bikes and the area. I couldn't have asked for a better guide for my first tour!"
---
Upcoming Tours