Annette Lein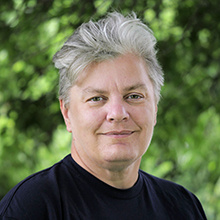 After a 29-year career in photojournalism, Annette left her job at the local daily newspaper to come work for us. She's now able to combine her two greatest passions by making beautiful photographs and videos and by taking care of our rental bike fleet. When she's not tending to our bicycles, she's working on the 12 of her own!
"It was a treat to have Annette along to take photos and help with repairs as the need arose."
---
"Annette - you never fail to impress. What great work you do!"
---