New Mexico: Land of Enchantment
7 Day Inn Tour
Tour Information
Date:
09/25/22 - 10/01/22
With its cliffs of red rock, aspen covered hillsides, bubbling hot springs and ancient adobe dwellings, it's no wonder New Mexico is called the Land of Enchantment. Artists like Georgia O'Keeffe spent decades here capturing the magical light of her stunning surroundings in her paintings. Come explore the rugged landscapes on a bicycle during the day and soak in the natural hot springs in the evenings with us.

Guaranteed
The tour still has space. Make your travel arrangements.

Leisurely

Moderate
Rolling hills with a couple steeper climbs. Moderate cycling level. Leisurely level with an eBike.
6 nights lodging, 6 breakfasts, 4 picnic and sack lunches, 5 dinners, snacks, detailed cue sheets, maps and GPS files, visit to Bandelier National Monument, tour of Georgia O'Keeffe's home, van support & trained guides.
$195 for Specialized hybrid or road bicycle designed specifically for women. $295 for an electric-assist eBike.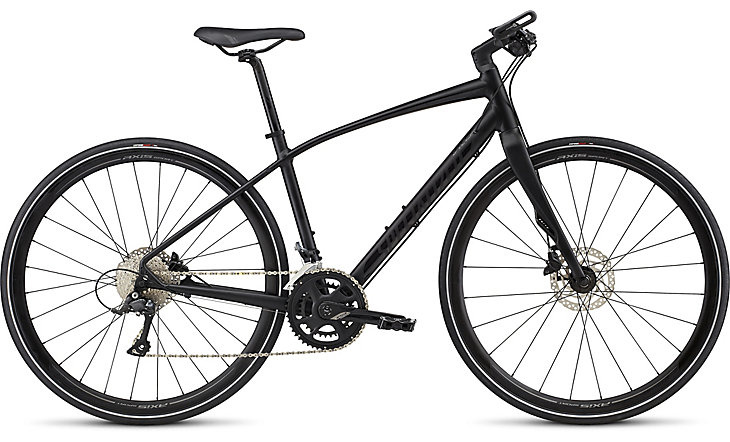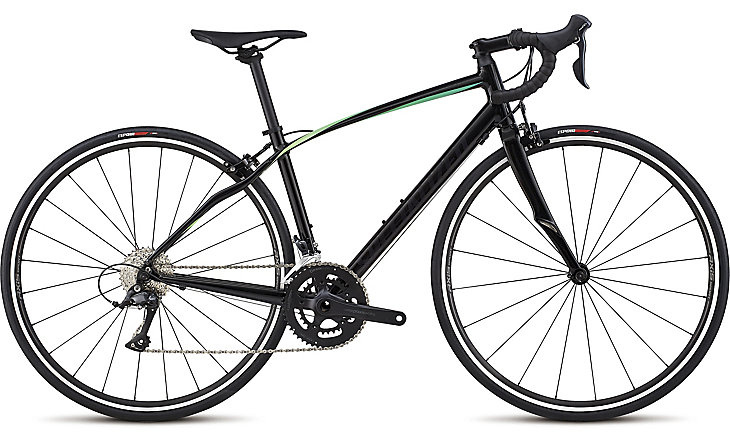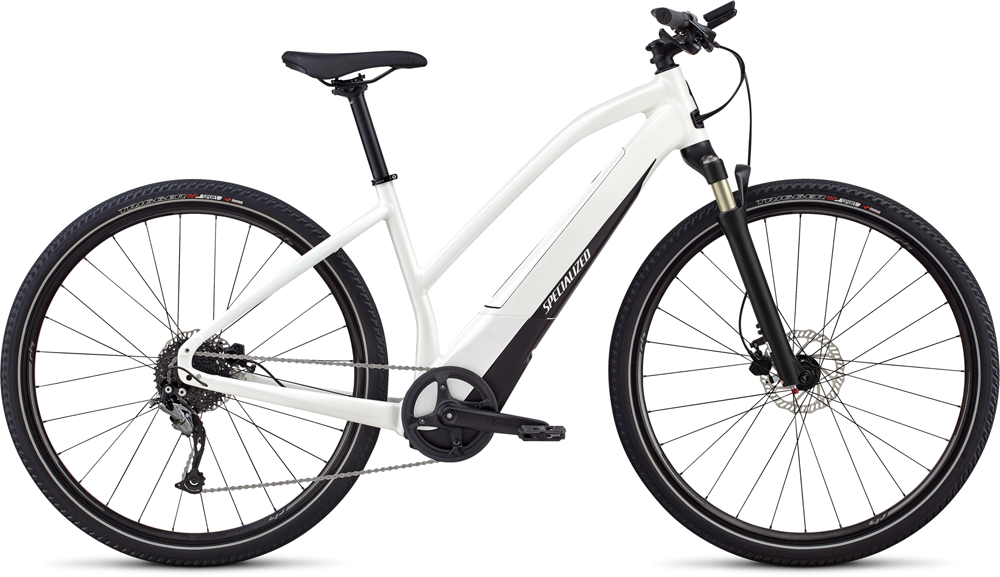 Accommodations are subject to minor changes.
Fly in and out of Santa Fe, NM and take a taxi, Lyft or Uber to our starting hotel. Or fly into the Albuquerque, NM airport and take a commercial shuttle to our hotel in Santa Fe. If you drive, you can leave your car in Santa Fe for the week. At the end of the tour, we will shuttle you back to our starting hotel or the Santa Fe airport by 3:30pm.
"One of my favorite vacas with my mom ever! I would have loved another day at Ojo."
Tour Itinerary
DAY 1: We meet in Santa Fe at 3:00pm for a rental bike fitting. Then we'll have an orientation at 5:00pm followed by our first dinner together. Feel free to arrive early and explore this small city nestled in the beautiful Sangre de Cristo Mountains. Our starting hotel is less than a mile from the Georgia O'Keeffe Museum too. 0 miles.
DAY 2: After a hearty breakfast, we'll begin our first bike ride to Chimayo. We'll visit the legendary shrine El Santuario de Chimayo built of adobe and known for its healing powers for centuries. Thousands of pilgrims make their trek to this sacred site every Easter. Some people have been known to walk there from Albuquerque 90 miles away. Lunch is on your today, but you can stop at the local café for a vegetarian tamale or a frito pie for a taste of southwestern fare. 32 miles, +1607'/-2240'
DAY 3: We'll bike the High Road to Taos Scenic Byway today. Our ride takes us past artist studios and an adobe church dating back to the 1700s. We'll bike through the pine and aspen forests of Santa Fe National Forest and watch as the terrain changes to open plain and scrub desert. We'll end the day in the artist colony of Taos, staying overnight in the heart of town for the next two nights. 40 or 49 miles, 49-mile ride elevation: +2922'/-3984'
DAY 4: Today we'll cycle a loop through the quiet villages of Arroyo Hondo and Arroyo Seco, taking in beautiful views of the Sangre de Cristo Mountains along the way.
Then you can choose to spend the afternoon visiting Taos Pueblo, the only living Native American community designated both a UNESCO World Heritage Site and National Historic Landmark. Explore the multi-storied adobe buildings that have been inhabited for over 1000 years. If you'd rather shop, there are many art galleries and stores featuring beautiful paintings, handmade jewelry and delicious green chile burgers. Dinner is on your own tonight. 26 miles, +1192'/-1194'
DAY 5: We leave town behind this morning and bike into the countryside, exploring true Georgia O'Keeffe territory. We'll follow the Rio Grande River down to our accommodations at the historic Ojo Caliente Mineral Springs. There you can relax in the mineral springs or sign up for an optional massage and herbal wrap. 43 miles +1448'/-2198'
DAY 6: We'll begin the day with a quick ride to the town of Abiquiu. After a picnic lunch, we'll tour the former home of artist Georgia O'Keeffe. This unique 18th century hacienda offers a glimpse into the life of this outstanding woman. She was famous for her brilliantly colored paintings of adobe homes set against deep blue skies and close-up images of blossoming lilies and poppies. 30 miles, +1579'/-1818'
DAY 7: After a delicious breakfast, we'll shuttle to Bandelier National Monument. Situated in Frijoles Canyon, Bandelier is one of the most famous archeological sites in the country. It's a car-free park, and we will hike to the striking cliff dwellings left by the Ancestral Pueblo people during the 1100s. You can explore the Alcove House by climbing a series of wooden ladders to the large cave high above the canyon floor. Then you can look at petroglyphs and learn about the fascinating stone kivas used for religious ceremonies. It is a beautiful and sacred place.
After lunch, we'll shuttle back to Santa Fe to say our good-byes. We'll arrive at the Santa Fe airport and our starting hotel by 3:30pm. 0 miles.