Ohio to Erie Trail Epic Tour
9 Day Epic Tour
Tour Information
Date:
06/19/21 - 06/27/21
Get to know and love the Buckeye State on one of the most iconic rail trail projects in the country. Stretching more than 300 miles from the Ohio River to Lake Erie, the Ohio to Erie Trail - or OTET as it's affectionately called - spans the entire state. It passes through four of Ohio's major cities (Cincinnati, Columbus, Akron and Cleveland), numerous small towns and villages, farmlands, woodlands, parks and nature preserves, as well as Amish Country. Most of OTET is on auto-free paved paths that are shared with hikers, horseback riders, and in Ohio's Amish Country, lots of horse and buggy travelers.

OTET is a masterpiece of state and local partnerships working together to join 22 existing trails in order to create a statewide recreation resource unlike any other. Occupying lands formerly used by railroads and canals, OTET also provides history lessons about the region's transportation and manufacturing, people and geography. Ohio had the most extensive Underground Railroad network of the 19th century.
To ride the Ohio to Erie Trail is to be a part of this country's cycling revolution. Join us!


Moderate
Mostly flat terrain on paved trail. There is some street and road riding through towns and cities as well as rural areas, and some of the trail is compacted gravel. Average 49 miles per day. Moderate cycling level.
All hotel lodging, 7 breakfasts, 7 dinners, daily snacks at SAG stops, SAG support along the route, daily luggage transfer, mechanical support, detailed maps, cue sheets and GPS files, trained guides and shuttle back to the start of the tour if you've driven.
$195 for woman-specific hybrid bicycle with 32c width tires. $295 for an electric-assist e-bike.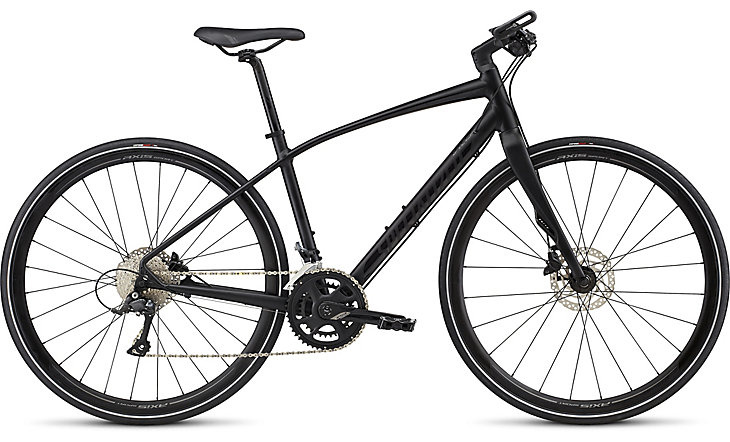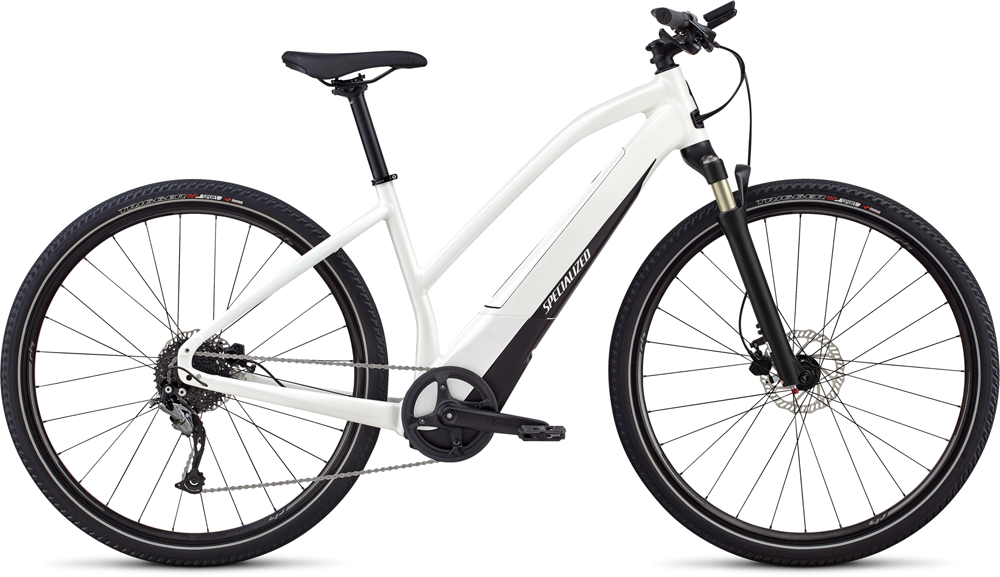 Fly or take the train into Cincinnati, OH and out of Cleveland, OH, or drive and leave your car in Cincinnati. We will shuttle you back to your car on the last day of the tour.
"Epic tours are a great way to experience more of this country that you might not have had the chance to see. If you get tired or the weather becomes uncooperative there is always the SAG!"
Tour Details
DAY 1: We'll start our tour with an afternoon orientation, followed by a bike prep and rental bike fitting and then dinner together. 0 miles.
DAYS 2-7: We'll run this tour as we do our cross-country and epic tours. We start early with a light breakfast provided by the hotel. Then we'll pack our bike bags with snacks of raisins, nuts, energy bars and peanut butter sandwiches. We'll make sure we have an extra layer of clothing and perhaps a rain jacket with us. We leave on our own, usually between 7-8am, and cycle at our own pace.
About every 20 miles, we'll meet our SAG vehicle. It holds water, snacks, tire repair tools and a first aid kit. Even if you don't need anything, you can stop to chat and talk about the wonderful tailwind or the panoramic view. If you're too tired to bike anymore, you can take a ride in the SAG vehicle to our hotel for the night. The SAG makes sure everyone is in safely at the end of the day.
TOUR HIGHLIGHTS:
Traffic-free cycing on bike paths

Cuyahoga Valley National Park
Little Miami State Park
Amish Country
Underground Railroad history
Cincinnati, Columbus, Akron and Cleveland
Small town Midwestern hospitality
Once at our hotel, you'll find your luggage, (delivered earlier by the WomanTours van and trailer), and can check in to your room. Most of our hotels will be chains such as Marriotts and Comfort Inns. Most of us will be in double occupancy rooms, rotating roommates every night, unless you've requested a specific roommate or to upgrade to a single room. There will be time to shower before dinner and perhaps take a dip in a hotel pool.
If anyone has experienced bike problems during the day, we'll use the time before dinner to work with the guide to fix it. Then we eat dinner together, served buffet-style outside.
Our traveling chef creates hearty and healthy dishes from our trailer kitchen. While she will accommodate guests with specific allergies and provide a non-meat protein source for vegetarians, she cannot always adhere to everyone's likes and dislikes. We ask that you be flexible. If you require a vegan or gluten-free diet, there will be a $50 surcharge.
After dinner, our guide will hold a map meeting to discuss the highlights of the day and to go over the details of the next day's route. We'll have one day off when you're on your own for dinner in a local restaurant. 47 miles on average per day.
DAY 8: We'll finish the Ohio to Erie Trail with a ride into Cleveland, including about 20 miles through beautiful Cuyahoga Valley National Park. We'll celebrate our accomplishment with a final dinner together at a nearby restaurant. 40 miles.
DAY 9: You're free to take a taxi, Uber or Lyft at your leisure to the Cleveland Hopkins International Airport (CLE) or Cleveland Lakefront Station if traveling by train. If you have time to stay longer, our ending hotel is within walking distance to the Rock & Roll Hall of Fame. If you need to return to Cincinnati, OH for your car, WomanTours will provide you with a shuttle back to your car, arriving by 2:00pm. 0 miles.
CANCELLATION & REFUNDS: To sign up for this tour, we require a nonrefundable deposit of $300. The balance of the tour price is due 75 days prior to the tour, by April 5, 2021 and is nonrefundable.
DISCOUNTS: Save additional 2% if you pay by check.
TRIP INSURANCE: We strongly recommend insurance, and will provide you with a source for insurance upon receiving your tour deposit.
SAG VOLUNTEERS: We use three volunteers to drive a support car during this tour. Each driver works once every third day supporting the riders until the last cyclist finishes for the day. She provides food, drinks, flat tire assistance and moral support, and becomes an integral part in the success of the tour. She also helps wash the dishes in the evenings. In return, each volunteer receives a discount of 40% off the tour price. If you're interested in a position, please contact us.
Ohio to Erie Itinerary
| Date | Location | Miles |
| --- | --- | --- |
| Jun 19, 2021 | Cincinnati, OH | 0 |
| Jun 20, 2021 | Xenia, OH | 68 (+1534'/-1098') |
| Jun 21, 2021 | Columbus, OH | 61 (+817'/-991') |
| Jun 22, 2021 | Mt. Vernon, OH | 52 (+1059'/-803') |
| Jun 23, 2021 | Millersburg, OH | 41 (+1279'/-1444') |
| Jun 24, 2021 | Massillon, OH | 39 (+1491'/-1234') |
| Jun 25, 2021 | Akron, OH | 29 (+658'/-848') |
| Jun 26, 2021 | Cleveland, OH | 40 (+700'/-981') |
| Jun 27, 2021 | Home | 0 |