Big Bend National Park Epic Tour
10 Day Epic Bike Tour
Tour Information
Date:
11/12/24 - 11/21/24
Think wide open spaces and starlit nights. Think desolate mountains and limestone canyons. We've wanted to do this tour for years but Big Bend National Park is a hard place to get to, so it took us awhile to design this perfect tour. Nestled in the southwest corner of Texas, the remote park includes the Chisos Mountains, the Chihuahuan Desert, and the Rio Grande. We're thrilled to offer this epic tour, with long daily mileages through stunning country and dinners cooked by our own traveling chef. Join us!
Almost Sold Out
The tour is guaranteed and has only one or a couple spaces left.

Moderate

Advanced
Rolling terrain with a couple longer climbs on paved roads. Average 51 miles per day with one rest day. Advanced cycling level. Moderate level with an e-bike.
9 nights lodging, 9 breakfasts, 1 lunch, 8 dinners, daily snacks on cycling days, daily SAG support along the route, daily luggage transfer, guided float trip down the Rio Grande, mechanical support, detailed maps, cue sheets and GPS files, trained guides, and shuttles at the start and finish of the tour to the El Paso airport.
$195 for Specialized Vita hybrid or Cannondale Topstone 2 adventure road bike. $350 for Specialized Vado step-thru e-bike.
Vita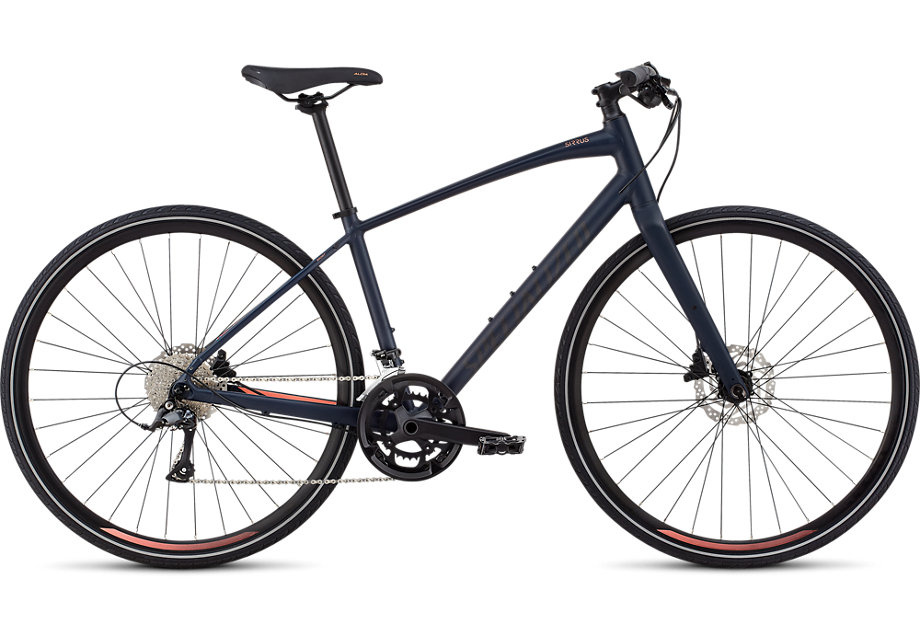 Topstone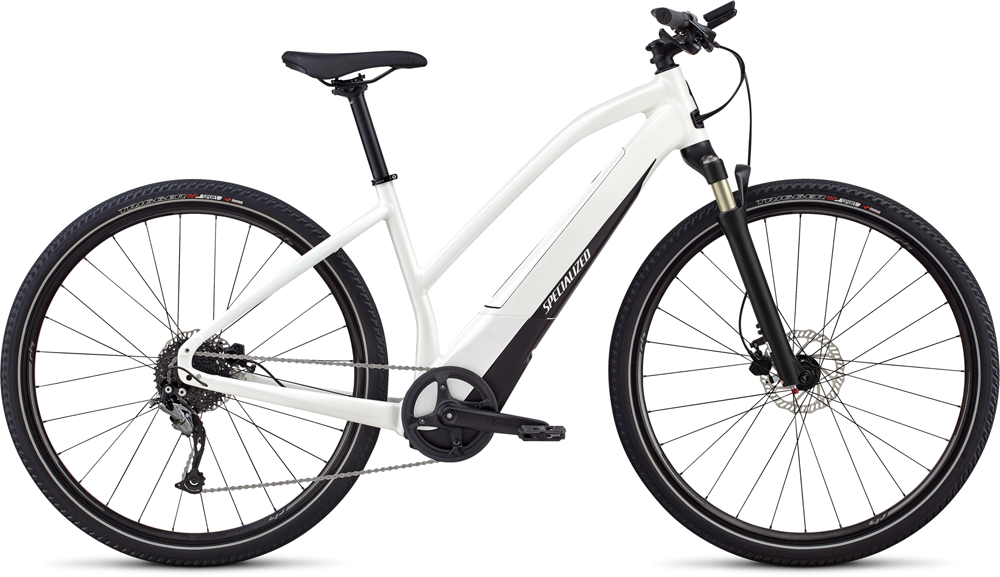 Vado
Accommodations are subject to change.
Fly in and out of El Paso, TX. WomanTours will shuttle you at 11:00am to the start of our tour in Fort Davis, TX. If you miss our shuttle time, then you'll need to rent a car or arrange for a private transfer to Fort Davis on your own. At the end of the tour, we'll shuttle you back to the airport, arriving by 12:00pm. Or drive and leave your car at our staring hotel in Fort Davis during the tour.
"The routes were very challenging but they were very well planned out. I loved the Rio Grande paddle. The scenery was spectacular and the guides were fun and interesting."
Big Bend Bike Tour Details
DAY 1: We'll pick everyone up from the El Paso International Airport at 11:00am for a 3-hour shuttle to Fort Davis and the start of our tour. If you've driven, then you can meet us in Fort Davis and leave your car at the starting hotel during the tour. We'll have an orientation, rental bike fitting and dinner together tonight. 0 miles.
DAYS 2-9: We'll run this tour as we do our cross-country and epic tours. We start early with a light breakfast provided by the hotel. Then we'll pack our bike bags with snacks of raisins, nuts, energy bars and peanut butter sandwiches. We'll make sure we have an extra layer of clothing and perhaps a rain jacket with us. We leave on our own, usually between 7-8am and cycle at our own pace.
About every twenty miles, we'll meet our SAG vehicle. It holds water, snacks, tire repair tools and a first aid kit. Even if you don't need anything, you can stop to chat and talk about the wonderful tailwind or the panoramic view. If you're too tired to bike anymore, you can take a ride in the SAG vehicle to our hotel for the night. The SAG makes sure everyone is in safely at the end of the day.
There will be few places to stop for lunch on our routes, so our SAG vehicles will be stocked with abundant snacks. Once at our hotel, you'll find your luggage, (delivered earlier by the WomanTours van and trailer), and can check in to your room. You can also grab a quick late lunch on your own before dinner.
TOUR HIGHLIGHTS:
Big Bend National Park
Big Bend Ranch State Park
Rio Grande
Chisos and Davis Mountains
Chihuahuan Desert
Santa Elena Canyon
Fort Davis National Historic Site
Mining ghost town of Terlingua
Artsy town of Marfa
Most of our hotels are simple, family-run places. We rotate roommates every time we change lodgings, unless you've requested a specific roommate or to upgrade to a single room. There will be time to shower before dinner and perhaps take a dip in a hotel pool.
If anyone has experienced bike problems during the day, you'll use the time before dinner to work with the guide to fix it. If it's a complicated repair, we'll help get your bike to a professional at a bike shop.
Then we eat dinner together, served buffet-style outside.
Then we'll all eat dinner together, usually served buffet-style outside. Our traveling chef will create hearty and healthy dishes from our trailer kitchen. While our chef will accommodate guests with specific allergies and provide a nonmeat protein source for vegetarians, she cannot adhere to everyone's likes and dislikes. We ask that you be flexible. If you require a vegan or gluten-free diet, there is an additional fee of $50.
After dinner, our guide will hold a map meeting to discuss the highlights of the day and go over the details of the next day's route.
We'll have one layover day on this tour to give our bodies a chance to recover and to take a guided float trip down the Rio Grande. No trip to this area would be complete without getting on the river. It is responsible for so much of the life that surrounds us, and its huge s-curve through the Chisos Mountains gave us the name "Big Bend." We'll celebrate the end of our adventure at dinner on our last evening together. 51 miles on average per day.
DAY 10: After breakfast, we'll shuttle you back to the El Paso airport, arriving by 12:30pm. 0 miles.
CANCELLATION & REFUNDS: To sign up for this tour, we require a nonrefundable deposit of $300. The balance of the tour price is due 75 days prior to the tour, by August 15, 2024 and is nonrefundable. We offer a 2% discount for paying by check or Zelle.
DISCOUNTS: Save additional 2% if you pay by check.
TRIP INSURANCE: We strongly recommend insurance, and will provide you with a source for insurance upon receiving your tour deposit.
Big Bend Bike Tour Itinerary
| Date | Location | Miles |
| --- | --- | --- |
| Nov 12, 2024 | Fort Davis, TX | 0 |
| Nov 13, 2024 | Fort Davis, TX | 76 +4197'/-4194' |
| Nov 14, 2024 | Marfa, TX | 23 +475'/-713' |
| Nov 15, 2024 | Presidio, TX | 60 +1868'/-3963' |
| Nov 16, 2024 | Terlingua, TX | 67 +3728'/-3793' |
| Nov 17, 2024 | Santa Elena Canyon | 43 +2628' /-3025' |
| Nov 18, 2024 | Terlingua, TX | 0 |
| Nov 19, 2024 | Marathon, TX | 69 +2400'/-2070' |
| Nov 20, 2024 | Fort Davis, TX | 53 +1991'/-1158' |
| Nov 21, 2024 | El Paso, TX | 0 |